The CRM program that is a solution for every challenge in Your company
bs4 ultra is more than CRM system
The possibilities reach out further beyond the functions of a classic customer relationship managing software – we offer a number of solutions that bring real benefits in many aspects of activity.
Gather information about your customers and use them to increase your profit.
Lower the costs by automating repeatable actions.
Implement reliable procedures so that the customer is satisfied with the service.
Why is bs4 ultra CRM worth choosing?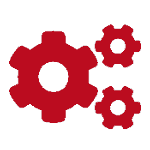 All in one program
In the bs4 ultra CRM you can gather complete information about customers and activities of your employees, you can also organize and improve other areas of Your company – for many of our customers, bs4 ultra replaced several smaller programs they used, saving time to switch between them.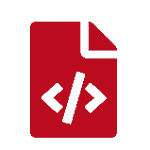 Over a dozen modules, hundreds of functionalities
Your version of the bs4 ultra CRM can contain many additional functions – we activate and configure appropriate modules and disable the ones you don't need, to ensure system transparency.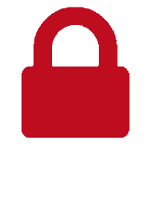 High level of security
We provide security on every level: we use the servers of a renowned, respected European provider – OVH, where access to all data centers is closely monitored and limited to authorized personnel. Additionally, we encrypt data transfer and don't store data on a mobile device (in case of our mobile app).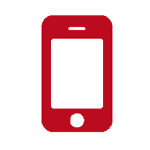 Constant, online access to the CRM
From anywhere in the world, with any device with internet access, you can login to the bs4 ultra CRM system – we offer a desktop version for personal computers and an integrated mobile app for tablets and smartphones. The company's processes intermingle between versions, allowing for tight cooperation between office employees and those in the field.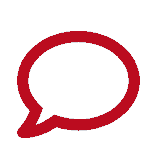 Internal and external communication
In the bs4 ultra you can separate external from internal communication while organizing both of them – all client contacts are stored as events in respective cards, so that you can easily browse through e-mail agreements, without the need to read hundreds of irrelevant messages. In turn, internal communication is based on the bs4 ultra communicator inside the company, to which you can attach files or other objects from the system, such as customer records, deals, etc.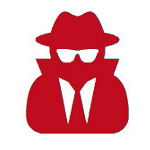 GDPR compliance
We provide tools for personal data administrators to help them respect the GDPR regulations – secure data collection, along with consents to their processing, additional security for particularly sensitive data, monitoring of logins and data flow, implementation of the right to be forgotten and many more, we also provide the ability to define the rights in the system in detail.
Sharing of templates and documents
Employees have access to identical, current templates of e-mails and letters. We can define workflow paths, different for each type of letter. Employees can generate documents and messages from templates with tags, that is, content dynamically pulled from the system (eg name of the contact person, address, company name and hundreds of others), to personalize external communication.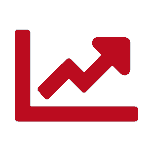 Clear reports, statistics and charts
You can generate many reports and charts from the data gathered in the system. You can also create searching criteria and columns freely, to suit the reports to the needs of individual users – you can put any information in the system column, and to further shorten the access route, make certain cells editable for faster input of data.
The most configurable CRM system
We will adapt the system to the specifics of Your company.
We will configure sales processes, documents flow and after-sales service.
Reach for a competitive advantage with a unique, Polish CRM system, closely matched to your business! Take advantage of our 16 years of experience.
The CRM system can be installed on a server in your company or in the cloud (cloud crm). We provide a high level of security with easy access for authorized users from any device.
We implement swiftly, according to the Agile methodology – we configure and present the system in 2-3 weeks sprints, then we gather your feedback and you can decide what to do next.
You can change your requirements on a regular basis, while seeing the effects of our previous works. This is the biggest advantage of the methodology - you gain the opportunity to refine your requirements after checking the operation of the system in practice.
At the same time, we leave the choice to our clients - if you prefer a traditional model, we configure everything according to a precise pre-implementation analysis and show the finished system immediately.
Explore the possibilities of the bs4 CRM program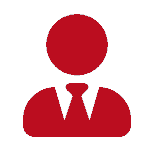 360 degree view of the contractor
For each type of contractor (customer, supplier, competition) you will collect any data in the system, including contact persons and headquarters, as well as all information related to the relationship with it, e.g. e-mail correspondence, events, transactions.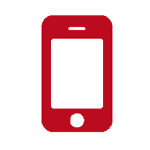 Mobile CRM system
With the bs4 mobile application you can manage the processes and mechanisms of the CRM online system wherever you are - directly from your mobile. This is a handy access to key data on contractors, orders or deals. The application can also be tailored to the specifics of your company.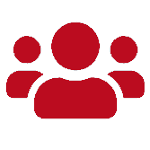 Contact Center
We offer a range of functions in the area of management of communication with clients that automate repeatable activities and help with professional service of each contractor. With bs4 ultra CRM you can simultaneously elevate the quality of service and reduce the costs.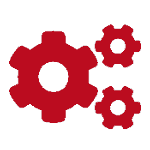 Workflow – process management
Workflow in bs4 ultra is not only increasing the efficiency of work, but also a current preview of all information related to a given process. We can configure in detail the types, stages and fields to be completed in the project, as well as the authorizations for all these elements.
Electronic document workflow
The module improves and organizes all the document processes in Your company. We can configure an individual document workflow system, suited to the practices of Your company – any document types, stages and fields defining them.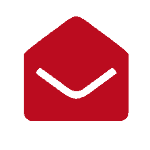 E-mails handling
The e-mail module is not only used for sending and receiving messages, but also connects all read messages with objects in the system, eg contractors, projects, deals, so that you can quickly find important information.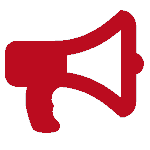 Marketing
In the CRM system bs4 ultra we offer functionalities for the marketing department, such as wholesale e-mail and SMS sending, as well as management of marketing campaigns or records of materials distributed to clients.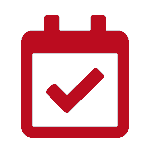 Work schedules
In the schedules, we graphically present system objects related to employees, eg tasks or reservations of company resources. This is how we enable convenient management of department work, preview of open deals or resource management.
Purchase management (SCM)
The module offers significant benefits to companies realizing large deliveries, long-lasting or in which many arrangements and negotiations related to purchases are necessary. In the bs4 ultra system, we order all this knowledge and facilitate the implementation of customer orders in connection with purchases.
Leaves and absences
The program allows you to manage all types of leaves and absences. Employees can submit a leave requests, have access to the vacation calendar and set limits for days off. They can also issue a delegation in connection with specific tasks.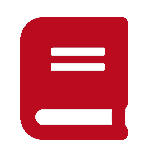 Knowledge base
With this module you will gather valuable knowledge in the company and facilitate its flow between employees. You can also improve communication between management and subordinates and support customer service by creating a database of frequently asked questions.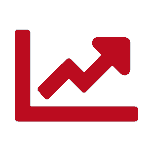 Manager's desktop
For each system user we can configure an individual landing page, depending on what data and elements of the system he uses most often. For managers, we prepare dashboards with departmental result sets and relevant charts.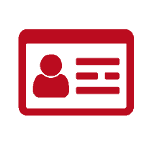 Electronic customer service
Enables communication between the company and external partners (eg customers, suppliers). With eBOK, you will improve the flow of information in the supply chain, build closer relationships with key partners and eliminate inefficient intermediaries.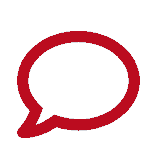 Communication via SMS
The bs4 ultra CRM system enables the sending of individual and wholesale SMS messages via the smsapi.pl gateway. All messages are saved in the system in relation to other objects (eg to a contact person or an employee).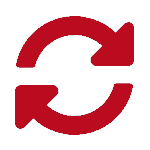 ERP synchronization
We provide ready integration of the CRM system with the most popular ERP systems. You gain the possibility of two-way data exchange and automatic updating of information between programs. Synchronization with many other systems is also possible.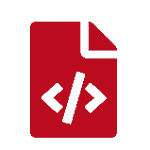 bs4 API
The module allows communication of the CRM bs4 program with other IT systems using an internet connection. It allows any integration with various programs used in the company, eg technical, proprietary, non-standard ERP systems, online stores and other industry applications.
bs4 business solutions sp. z o.o. - rich experience
Since 2002 we're programming and implementing a proprietary CRM system.
Our system works in around 300 companies in the whole country.
We have performed implementations for 100-500 users.
Our share capital: 1.150.000zl
See the success stories of companies using the bs4 CRM