Document and workflow system in the company – the DMS module
The module improves the flow of all the papers functioning within the company.
The document flow system allows you to create clear workflow processes for all types of documents.
The program can create an individualized flow of information, according to guidelines, set from above (eg without filling all necessary fields, the document will not go to the next phase).
E-documents can be associated with contractors from the CRM database, open sales topics or orders, which allows you to organize the existing paper documentation and facilitate the subsequent retrieval of documents.
Advanced mechanisms of the document flow system may, for example, block the closing of a contract or order if specific e-documents are missing for it.
The document workflow system can also count contract costs with related e-documents.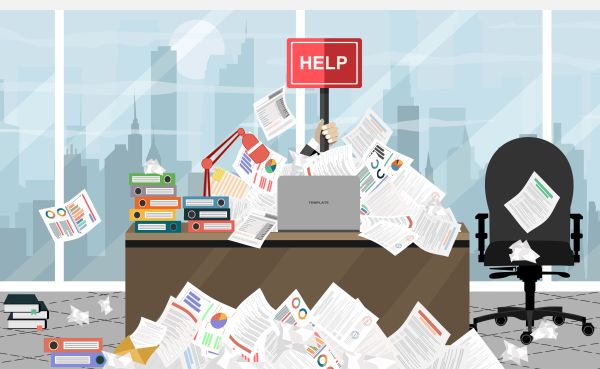 The bs4 DMS module is used to electronically manage the circulation of cases / documents appearing in the company. Its main purpose is to manage incoming and outgoing documents in order to describe, approve and associate them with elements of the CRM program. The document flow system streamlines the organization and process of document flow in the company and makes it easier to find them.
E-DOCUMENT is an electronic version of a document added to the bs4 ultra program.
You can define many types of e-documents.
For each type of a document multiple different stages and fields can be configured.
Different employees' can only see or edit specific stages of a document type.
After going through all the stages, a document goes into preview mode and can't be edited anymore.
You can indicate different people responsible for the acceptance of specific documents.
Users may set document reports on their landing pages (sorted eg. by stage, which enables monitoring them for invoices in the current stage of the process).
Registered e-documents include:
scan of a paper document,
amounts,
payment deadlines,
product relations,
relation with a contractor from the CRM database, etc.
Users can:
qualify the contents of the document (eg. Types of costs, relate to specific contractors, deals),
accept or revoke the content.