Commerce activity management in the CRM program
The customized CRM system for trade will give your company an edge in many aspects of activity. With the bs4 ultra, you can improve your business operations in hundreds of ways, for example:
reduce the costs by automating repetitive activities, eg generating offers or sending reminders about the payment date,
speed up your work by storing all the information, mails and events regarding specific contractors in one place – thanks to easy access (which you can control by granting authorizations), the time needed for searching information is greatly reduced,
make the company resistant to employee rotation by securing customer information and access to documents and their versions.
Flexible configuration allows you to create dedicated software for a commercial company that will suit individual needs and preferences of your business, much cheaper than creating a customized system.
Transparent sales and customer service process
---
Easy to check who is responsible for contact with a given customer
Each contractor has an assigned supervisor in the system. The method of assigning the employee to the client is configured according to the preferences and requirements of your company. You can change your supervisor at any time, and in the event of an employee leaving you can easily reassign all contractors to another person.
Restrict access to selected information and activities for specific employees
Permissions in the system can be used flexibly. For example, only the selected employee has the option of changing contact details or opening new deals for a given customer. You can also give access to registered events or full e-mail correspondence to the board and the supervisor.
Receive notifications when another user changes data or performs an action related to your client
CRM software for traders allows you to enable automatic notifications to the contractor's supervisor about the actions of other users, such as changing data, sending an email or adding a new order. The designated employee can fully control the whole activity of the company associated with a given client.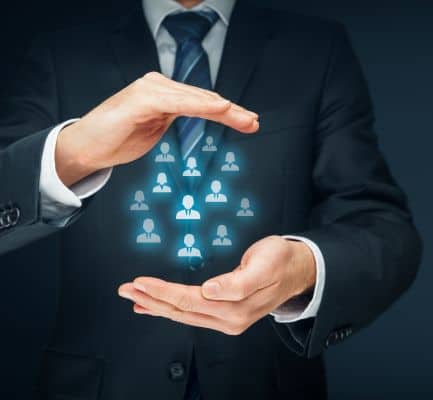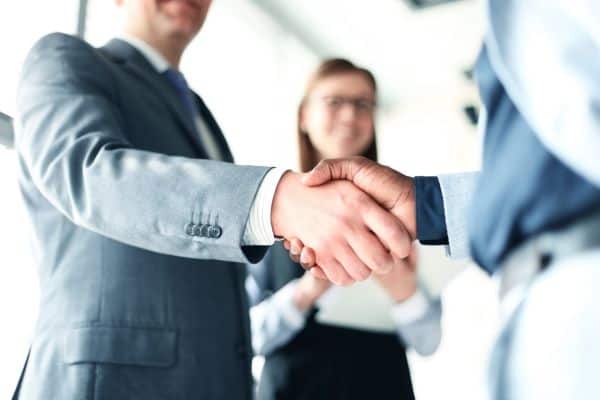 Analyze efficiency, activity and sales both in the whole department and for individual employees
Based on the information collected in the system, we create transparent reports that provide valuable data for diagnosing problem areas in the company and making strategic decisions.
Automatically generate documents with individual customer data
Thanks to automatically generated letters, mails and other forms, we significantly increase and improve the process of making offers. Data such as company name, employees names and surnames, product descriptions and more, can be inserted from the database to such documents by our system.
Easily submit a variant offer,
to present your customers with a selection of several possible options, packages or product sets.
Import orders from the Web,
while at the same time retaining the possibility of correcting them multiple times. The system records all of these changes – what, when and by whom it was entered.
Quickly prepare a dedicated offer.
During its creation, the system will hint you the latest and current purchase price as well as the level of inventory. Moreover, you will be able to split, merge and copy orders.
Generate an invoice directly in the CRM system.
Alternatively, we can set a rule that automatically exports all the offers with the "order" status, to invoicing in the ERP warehous and sales program.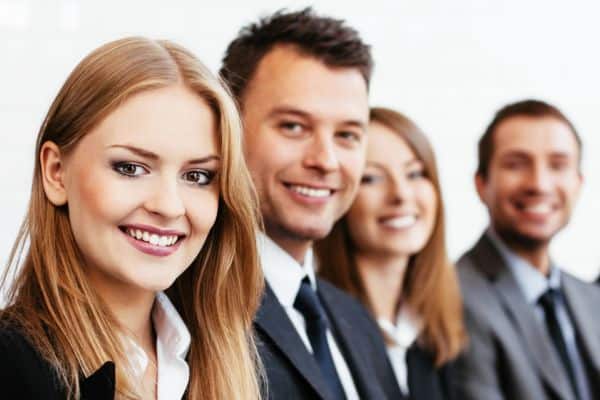 Flexibly manage product prices and discounts
---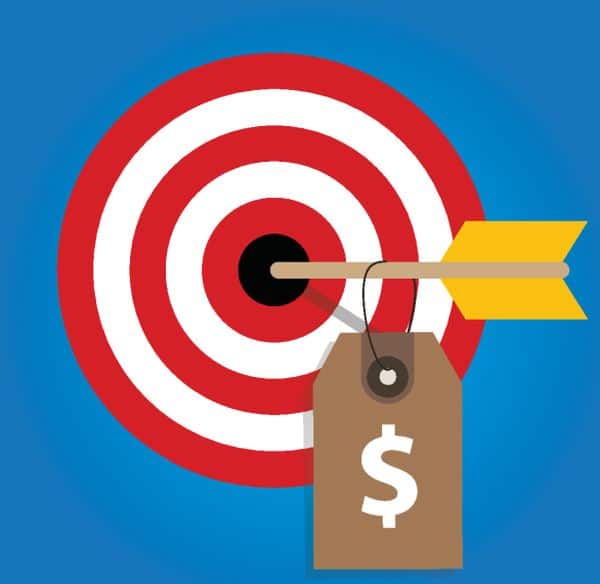 Our CRM system for traders provides solutions that speed up the offering process. It also makes the control and analysis in the process of price management easier for the manager. We customize our system so that it flexibly adapts to the specific needs of the company. You can the see examples of such possibilities below:
For each of your clients, individually define price lists and pricing rules.
This is yet another function of the program that significantly speed up your traders work. You can associate a default price list and discount for your contractors, which the program will provide to the offer.
In the case of promotions, set exceptions to the prices of specific products.
The system allows you to set exceptions for one client or group, for an indefinite period or for a limited time. In this way, you can define products ocvered by the promotion, so that the program puts prices from a more attractive price list. You can also save negotiated prices for individual customers.
Specify automatic pricing rules depending on the size of the order.
For example, 5% discount on each order over 100 items per product.
Set locks, so that your traders won't be able to lower the price below a certain threshold.
You will be sure that your clients do not make offers unprofitable for the company. You can set a minimum price list, a discount level that requires the approval of the manager or a certain percentage of the maximum price reduction. What's more, you can set different permissions for each employee in this regard.
Check in automated reports how much traders lower prices for customers.
Even if you do not apply price locks, the program collects all information and presents it in the form of transparent reports. You can easily analyze whether high turnover is achieved at the expense of too high discounts and lower sales margin.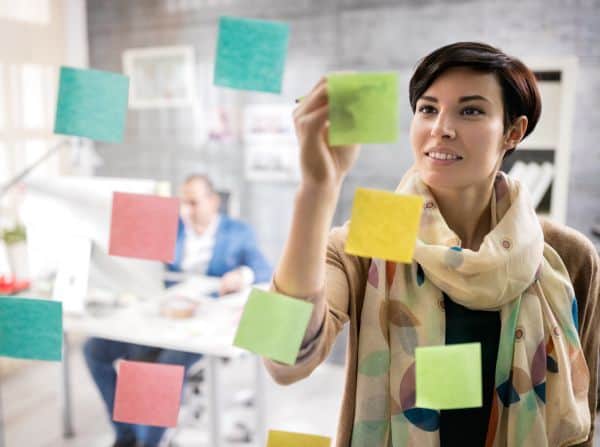 Trade credits and debt collection activities
Similarly in the area of trade credits and debt collection, the bs4 software is a tool that organizes work in this area, automates and speeds up the entire process, and provides control over the actions taken by all employees.
Be automatically notified, if a trade limit for a given client is exceeded.
You may also set a default payment date that will start an automatic action in the system if exceeded. For example, it can be a notification to a proper person or an e-mail with a reminder from a template to a client, or a payment notifaction.
Automate debt collection.
The debt collection path can be customized for specific groups of clients in the CRM system for traders. Each night, the system checks invoices expiration dates and acts according to configuration. You may set rules that specify when to perform certain actions, such as:
- SMS or a system message to the client supervisor,
- e-mail from a template to a client with payment reminder or a notification,
- task order for a specific employee, eg. "call in this case",
- block further sales for the indebted customer,
- printing a letter in the system with a request for payment.
Effective management of the product range
---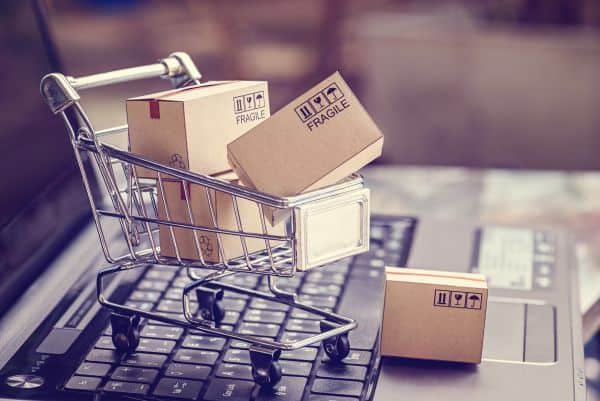 Sort an extensive product offer containing thousands of indexes with bs4 ultra
Associating products to right categories takes place in transparent tree and multilevel structures.
Assign products to multiple categories at once and order your offer in many ways,
eg by type and make. Additionally, create categories such as bestsellers or sales.
Set easily available data in each product, that system users can read from their cards.
For example, these can be photos, numerical data, choice fields and many more.
Adapt the management of the product database to the specifics of your business.
The software should be adapted to the company, not the other way around. In bs4 ultra we configure the program after pre-implementation analysis, so as to adapt its functions to the preferences and requirements of users. If, for example, products are configured to individual order, the program can be used to select specific parameters only at the offer stage.
Virtual warehouses and orders management
---
Bs4 trading software provides the information necessary to perform their work so as to provide customers with the best experience in contacting the company.
Customize your own virtual warehouses in the bs4 ultra,
thanks to the synchronization with ERP program that allows for stock overview. The system includes reservations and orders, calculates and displays the number of products available in warehouses. As a result, traders have more accurate information about the actual number of goods and provide reliable information to customers.
Automate orders from suppliers in connection with sales.
If the ordered goods are not available, you can easily create an order. The program will prompt the supplier and the purchase price. What's more, the supplier's order will be associated with pending sales for a specific customer. Thanks to this you know for which contractor to complete the order when you receive the delivery.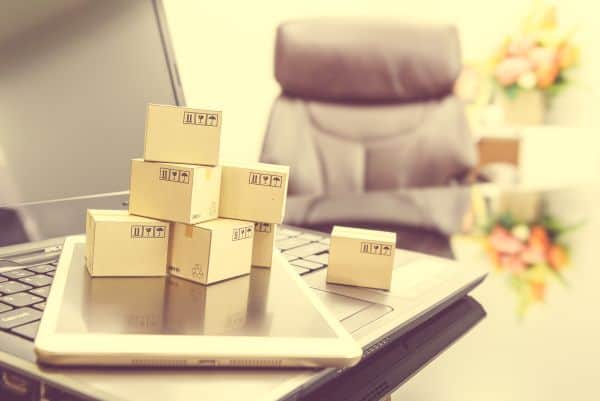 Planning sales and future activities
---
Further possibilites of our software for trade improve sales planning and traders work monitoring.
Plan sales divided into traders, customers or their groups or product categories.
Easily check the urrent level of implementation of each plan.
Plan the number of actions to be taken – for example, it may be the number of calls to be made for the call center department or the number of clients whose representatives should visit in a given period.